Page 470

Ash meets the residends of the station: a young woman repairing a little sledge and a baby playing on the ground. It's been a really long time since he spoke to anyone but his father (who is literally just a voice in his head), so his manners got a bit rusty. Add a hoarse voice (because of cold and illness) to the mix, and you get the impression: he's a creepy stranger here.

-

---

-

Like the comic?

Support us!

What is Patreon and how to use it?




Some other comics you might like:
Castoff - Vector always dreamed of traveling. He got kidnapped instead. Now, with the help of a short-tempered bounty hunter, a happy-go-lucky cartographer, and many more unlikely friends, he has to try and make it home in one piece.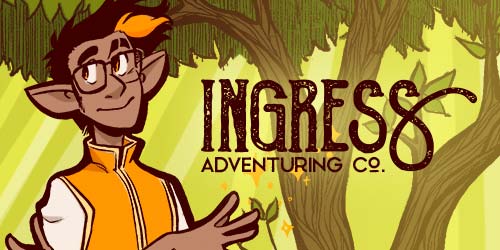 Ingress Adventuring Company - Toivo Kissa is Ingress Adventuring Co., a very small, very wizard-based dungeoneering service. No job is too small, though sometimes his adventures are problems of his own making.
Children of Eldair A sorcerer saves a girl from flesh-eating demons. After trying to use magic to find her friends, he's trapped in a vision of the past--one that will help him save the world and the girl he loves.